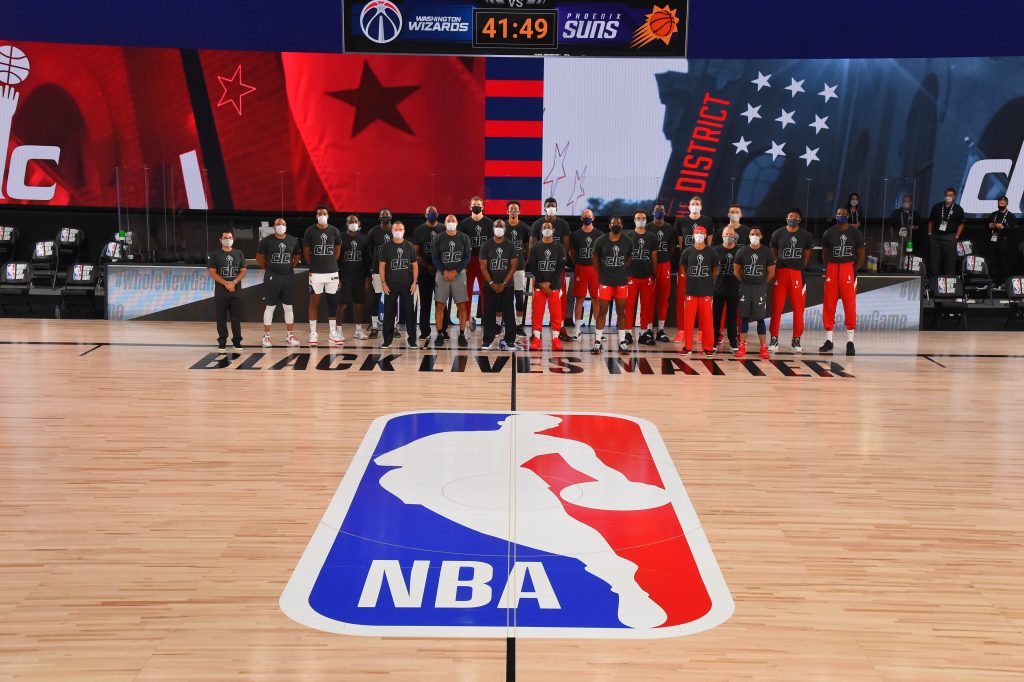 With the Wizards' season (or seasons) wrapped up, we can now look back on this unprecedented NBA campaign and take stock of what we accomplished both before and after the hiatus.  When we convened for training camp way back in October, we knew that establishing our team identity and developing our young players around Bradley Beal were going to be the keys to a successful year.  We also understood and conveyed that this season would be about laying the foundation for the winning and productive environment we want to build with high-character players.
All of our players certainly thrived playing alongside Bradley, who had a career-year with All-NBA numbers across the board (not to mention his leadership both on and off the court).  Davis Bertans, Issac Bonga and Moe Wagner (all acquired on opportunistic, low-risk trades) emerged as major contributors for us, while Ish Smith (signed to a smart, team-friendly deal) was a veteran presence and spark for us throughout the season.  Troy Brown Jr. and Thomas Bryant continued to show major development and Rui Hachimura turned in a very solid and consistent rookie season, handling a great deal of attention from his home country of Japan with poise and maturity.  We were of course without John Wall all season, but I was impressed by how much work he put in to his rehab and how he used his experience and vast knowledge of the game to guide our players and assist our coaches on the sidelines.
Through March 10, I felt that we had made significant progress and were playing a fun, high-energy and team-first style of basketball.  We all wanted to win more games, but we were moving in the right direction while building our team smartly and efficiently.  The team could have used the hiatus as an excuse to slow their momentum, but instead they stayed together and continued to find new ways to bond and develop despite having limited options during the pandemic.  Zoom meetings and workouts were followed by individual workouts at the MedStar Wizards Performance Center, finally leading to our participation in the NBA Restart in Orlando.  Rui, Thomas and Troy all delivered standout performances while Justin Robinson, who we acquired at the deadline on another resourceful trade, also stepped up in an expanded role.  We were grateful for the opportunity to be invited (kudos to the NBA on their planning and expertise in what our players and staff described to me as an amazing experience) and to have such a stage for our young players to continue to grow.
While that growth was significant and crucial to our overall team development, it pales in comparison to what our players, coaches and staff showed me with their dedication to improving our communities.  Their ongoing work in both COVID-19 relief efforts and social justice reform over the past five months in both DC and their own hometowns has been moving, inspiring and an affirmation that we are indeed building around high-character individuals.
Now we turn our attention to tonight's draft lottery and the upcoming draft and free agency periods, which will bring us further opportunities to fill out our roster.  Everyone is beyond excited at the thought of Bradley continuing his dynamic, all-around play alongside a healthy and rejuvenated John and supporting that tandem with a mix of young players and veterans who have all been able to develop and can fill roles to make us a complete team.  We will await the start of the 2020-21 campaign knowing that while 2019-20 certainly did not follow the trajectory we expected, we found opportunities to improve and move our franchise closer to where we want to be.